PBR completa 25 anos e inicia temporada em Nova Iorque
By: Jorge Cardoso - PBR Brasil - quinta-feira, 4 de janeiro de 2018 @ 08:00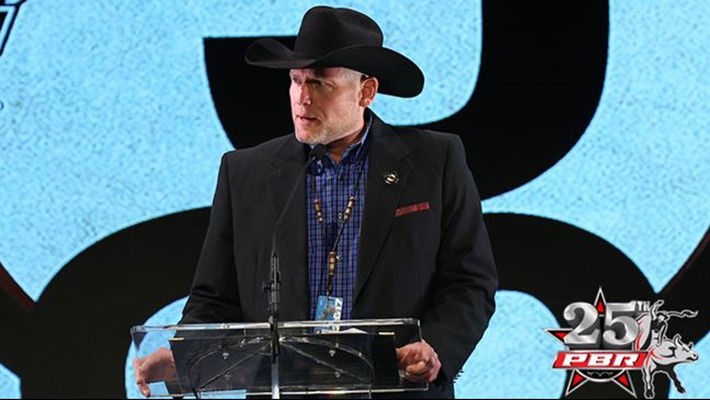 A PBR (Professional Bull Riders) complete 25 anos de existência agora em 2018. Para comemorar seu jubileu de prata, a empresa, responsável pela organização do maior campeonato de montarias em touros do mundo, inicia sua temporada em Nova Iorque, de 5 a 7 de janeiro, no icônico Madison Square Garden. 
Em carta publicada aos fãs, Sean Gleason, CEO da PBR, anunciou que a temporada receberá o nome de PBR 25th Anniversary Tour, e que a cobertura televisiva nos Estados Unidos será ampliada pela parceira CBS e CBS Sport. No restante do mundo, os fãs poderão acompanhar por meio de nossa plataforma digital. 
Dear PBR Fans, 
As the PBR gears up to bust out of the chutes and start a fresh new season at Madison Square Garden in New York City (January 5-7), we want to share some exciting news with you. 
It was a quarter century ago when 20 cowboys put it all on the line, broke away from rodeo and pursued their dream of a professional bull riding organization that would provide a future for those who followed.  At the end of the 2018 season, PBR will crown the 25th PBR World Champion and once again award millions of dollars to the most deserving professional athletes in all of sports. 
It is the Silver Anniversary season for a sport that has awarded a lot of gold buckles.  And we are excited and honored to share this great milestone with PBR fans as we look back and forward throughout the entire season, acknowledging those who paved the way and the bright young stars who represent the future of the sport. 
We are proud to announce that the 2018 season will be known as the PBR 25th Anniversary Tour, an acknowledgment of our visionary founders, the great PBR athletes, stock contractors and hard-working men and women who bring fans more than 200 PBR events around the world each year. 
We could not have introduced and embraced the celebratory PBR 25th Anniversary Tour opportunity without the understanding and support of our partners at Ford and the Built Ford Tough brand.  PBR and Built Ford Tough enjoy one of the most authentic and natural partnerships in sports, and Ford remains the Official Vehicle of the PBR as we march toward our 20th anniversary with them!  We can't thank Ford enough for almost two decades of partnership and all that they have done for our sport – including this opportunity to celebrate PBR's 25th Anniversary with a new name for our premier tour. 
We are also excited to announce that our partners at CBS Sports will be expanding coverage in 2018, bringing the total to 52 telecasts from the PBR 25th Anniversary Tour that will be aired on either CBS or CBS Sports Network.  The coverage will include a special weekend in April that will feature telecasts of every round of the 3-day event in Billings, MT, including a 15/15 round on CBS – making it the ultimate PBR TV weekend. 
Complementing our great TV offering on CBS and CBS Sports Network, we are excited to announce that our new digital streaming service, RidePass, will launch in February 2018. 
We have been working diligently to create a robust digital platform that will provide fans with more live bull riding action, spanning multiple PBR tours, as well as original programming exclusive to RidePass.  RidePass will also bring other live western lifestyle sports and original content to members. Look for several major announcements in early 2018. 
RidePass is just one of many ways we continue to invest to ensure that PBR – and now other complementary western lifestyle sports – are accessible to our fans.  While the first few events of the year will not be broadcast digitally as we prepare for the February launch, I am confident that you will be pleased with RidePass as a comprehensive experience for the most passionate fans in sports. 
In the meantime, on behalf of all of us at PBR we wish you and your families a safe and joyful holiday season. 
See you at the Garden in January!